Culture Activities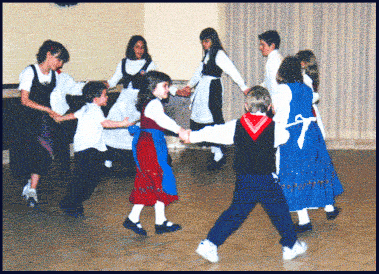 The Balarins. The Famee Furlane offers classes in traditional Friulian folk dancing for children, ages 4 to 18. The 'ballerins' perform at Famee Furlane functions. They also performed at weddings, social events and other community functions.
F
urlans
L
anguage Classes
The 'AMIS DE LENGHE FURLANE' offers classes in the Friulian language. Classes are for Beginners and for Advanced learners. And, there is no charge for the classes.

Le Voci del

Friuli
Th

is women's choir is made up of members of the club's Società Femminile Friulana, Toronto. They have been performing together since 1995.
If you have any questions or want to partecipate in this activities, please contact us.
For Club Funtions see our

Calendar